Workshops

Central Desert - Next Entry Point : April 2019 (2 Year Program)
Introducing Advanced Shamanic Practice Training
It is true to say that, worldwide, the value and place of shamanism in the history of the healing arts and sciences and in the evolutionary history of human culture has received the appropriate attention and recognition due to it. Shamanism stands as the oldest form of transpersonal healing in human culture and it has inspired the development of human consciousness through the discovery and use of symbolic forms expressed in art and ritual. Archaeological evidence for these contributions has been mounting for some decades now. Moreover, it is clear that shamanism has been a significant precursor to the world's major religious traditions.
Of special interest in all of this is the recognition that shamanism in its various forms around the world and through time has created technologies for exploring and expressing domains of consciousness which have now been incorporated into medicine, psychiatry and psychotherapy in new and meaningful ways. The World Health Organization has renewed its efforts, initiated in the 1970's, to build bridges between shamanic traditions and western medicine and psychiatry. Shamanism has been re-visited as a way of being in the world … a fundamental, practical philosophy and tool for human development … by leading scholar and practitioners. At the same time, many shamans worldwide have begun to offer their cultural materials associated with shamanism to those who are willing to learn.
At Ikon Institute, we have taught shamanic practice programs for over 20 years, all the time developing an approach which is distinctively Australian, informed by the Australian Dreaming Project (ADP). This is an undertaking which has seen graduates from our advanced program go out into the community and deliver this new and exciting direction n shamanic practice, often in conjunction with other modalities such as counselling, psychotherapy, medicine, psychiatry, kinesiology, body work and so on.
We invite you to become part of our shamanic work. We deliver the training in the Central Desert, near Alice Springs so that the spirit of this country we are in speaks to us, lives with and in us as we live in it. We move there in landscapes which are many-layered, rich and evolving.
To be a shamanic practitioner is to learn to navigate … through the realms of human consciousness, through the worlds which are part of this domain and through all of the vicissitudes of human life across the life-cycle, through birth and all intervening transitions to death, from illness and despair to health and wellbeing and new horizons, from being trapped in the walled city of unconscious mass society to the liberation of mind, body, heart and soul.
Course Author and Facilitator
The Advanced Shamanic Practice has been developed and taught by Dr Rafael Locke who has trained people in shamanic techniques in the US and Australia for over 20 years.

Dr. Rafael Locke is the National Director of Ikon Institute and the Spirit of the Earth Medicine Society.

He is an initiated shaman as well as being trained in anthropology, medicine, psychology and psychoanalysis. He is also chairperson of the Australian Institute of Shamanic Practitioners.

He has published The Gift of Proteus: Shamanism and the Transformation of Being and Altered States of Consciousness and Psi ( with Edward Kelly).
The Advanced Shamanic Practice Program
There are two strands to the Advanced Shamanic Practice training: Master Practitioner Training and Shamanic Initiation
Master Practitioner: Shamanic Practice
We are vitally interested in persons who are passionate about this work, those who really want to do it, who wish to take the risk to be other than they have been so far in life and to reach out to others and the world at large to help make it a better place to live. The risk is to draw upon those aspects of your being which, to date, have not been explored or expressed and which, without a doubt, will change your life and cause you to leave some things, some ways of living, some people behind.

This course is open to persons who have the following background:

Completed an Ikon Diploma of Shamanic Practice or equivalent or
Traditional training in shamanism in any culture or
Other training and experience which can be assessed

It is largely a matter of whether applicants are interested, passionate and committed to shamanic work

Assessment of applicant's eligibility is done on a case-by-case basis.

Modules are held each year: 8-18th April and 1-10th September

The focus of the training is on learning the mythologies and technologies of shamanic work arising from the ADP with a deep involvement with the environment.

The training program has the following modules:

| | | | |
| --- | --- | --- | --- |
| 1. | Shamanic Journeys | The mythologies, rituals and healing practices of the ADP. Learning new landscapes and travelling in them. Locating yourself in the world with a new sense of connection with nature and spirit. The Dreaming Wheel and the Centre of the world. Communicating with spirits of place and purpose. Tools for divination. | 10 days, Wonga Park, VIC |
| 2. | Shamanic Healing | Developing personal medicine and applying it in specific forms of healing practices one-on-one, group and community in scope. Drawing upon the medicines of the environment. | 10 days, Wonga Park, VIC |
| 3. | Mastery of States and Worlds | Stepping further into shamanic technologies. Here we draw upon specific medicines, especially snake and hawk medicine in dynamic healing techniques which depend also on entering into and shaping specific states of consciousness. Making and using tools. | 10 days, Wonga Park, VIC |
| 4. | Shamanism and Liberation: | This part of the program focuses on shamanic methods for removing the constraints on confinement of body, mind, heart and soul … sexuality and personal, creative expression. The ancient themes of Dionysus and Apollo are re-visited in a contemporary, ADP form. | 10 days, Wonga Park, VIC |

The training will involve intensive work in natural settings with occasional 'classroom' work.

The course will be physically and psychologically demanding as it requires more than intellectual understanding; rather, it requires the commitment of the whole of one's being to the work. This creates significant personal change on all levels of existence.

Components of modules:

Mythology: throughout the program, there is a thorough introduction to the foundational mythology which has been generated over the last 20 years of shamanic work in the Australian wilderness and especially in the Central Desert. Every step of the work done in ASP is informed by existing or emerging mythology. By participating, students become part of the evolving process. The basic relationships in this are as follows:

(Myth <-> Country) <-> Ritual -> Visionary Practice (divination, ritual, healing)

Within this framework, the guiding principles are those of Visionary Practice which are the foundations of shamanic work in all cultures. It involves the cultivation of Visionary Capacity and translating this into Practice. Our experience is broadened and deepened by learning to open to other states of being: embodiment, meaning and action.

We traverse the country and learn about the Dreaming Wheel which serves as the most profound tool in assisting human beings to navigate in life and for shamans to guide others. We walk, talk and engage the country; it speaks to us in wind and water, earth and fire, sky and stone, trees and grasses.

We learn about the first shamans and their legacy to us, now, in this world with its own specific demands. In this spirit, we go to Mike Hill and survey the country for 360 degrees and perform ritual, celebrate myth and delight in the country which unfolds before us. We see the city of our dreams at the eastern horizon and gain the sight of the Hawk.

We build Dreaming Wheels to contain and yet energize and fuel our healing work. It comes to reside within us so that we are oriented to it day and night in the service of our own unfolding journey and that of others whom we seek to help.

We discover aspects of our human being as shamanic practitioners which are cultivated: Our multiplexity or capacity to be many ways in body, mind, identity and skills other than those ways which dominate our ordinary, everyday lives. We explore the meaning and practice of positive possession and we learn that the opposite of healing is sorcery in its many forms which must be understood and countered.

We travel to the Dreaming Trees to seek their insights and support and then to the Ancestor Tree to hear the guidance of the Ancestors. We journey to the hills and river and listen to their deep movement and stories which inform our way of life and shamanic practice.

Of paramount concern is the matter of liberation: as shamanic practitioners, we wish to liberate ourselves from limiting ways of being … perception, feeling, embodiment, sexuality, skills, knowledge, expression … and to assist others to do the same. Our call is to ancient ways which find a new home in Australia. The walled city falls and the new being emerges to struggle into life free of the fetters of the past, a little frightened but open-eyed and engaging the path to the sun.

Healing flows from the immersion in this place and its mythology. We learn to guide others into the Dreaming Wheel and to heal them gently (passive receptively) or energetically (active-dynamically). Moving into their landscapes, helping to change their worlds from inside to out, from soul to social being. We call upon snake medicine as well and the power of travel to other worlds through the spirit canoe and Ungur the great snake, Mother of All.

The Dreaming Wheel becomes our focus at the end, just as it was in the beginning, so that we journey around it, across the country, to perform rituals at each of the cardinal points and centre. We are complete.

The program offers much which creative and expressive:

Songs already created and some waiting to come forth

Rituals

Prayers

Symbols

Art

Making shamanic tools

Ritual drama: The Trickster theme.

The course may be commenced at any time. Modules are independent. Study guides and further work between modules are supplied.

Upon enrolment, each person is supplied with:

A reading list
Foundation notes
A list of things to bring and how to prepare
A health information form which must be completed and returned.
Shamanic Initiation
SOTEMS has been operating in Australia for over 20 years. In that time, it has developed a strong community which is creating a medicine ways and shamanic culture across the country. This is not merely in terms of courses and workshops offered, or in terms of counselling and healing services available; rather, it is also in terms of there now being a substantial social, cultural and spiritual basis for shamanic practice. With this comes the opportunity to become an initiated shaman within the SOTEMS tradition.

Persons who complete the program and who have subsequently conducted themselves with skill and integrity in delivering shamanic practice may be invited to be initiated as a first-level shaman in the Spirit of the Earth Medicine Society (SOTEMS). This may be some considerable time after completion of the course.

The process is one of personal, traditionally modelled training and initiation through several stages. What this involves is as follows:

a. Enrolment in the Master Practitioner program

b. Being interviewed for shamanic training and initiation

c. Where a person is accepted for shamanic training and initiation, they will receive personal training from Dr. Rafael Locke which runs in parallel to the Masters program. No disclosure of the content of this individual training is available; it is discrete and focused on the individual's needs, strengths and motivation, and personal path.
Cost, Dates and Enrollment
The total cost of the course is $10,000.00

Payment can be made in the following ways:

Options:

1. $1000.00 deposit plus 4 x payments of $2250.00 or

2. 4 x payments of $2500.00 or

3. $1000.00 deposit plus $500.00/month for 18 months or

4. Pay full fee in advance (5% reduction)

Modules are held each year: 18th-29th April and 1-11th September
For specific information or to register your interest please contact Dr. Rafael Locke 0417 964 777 or email rafael43@bigpond.com
or click here for the Advanced Shamanic Practice Enrolment form
---
Introducing an exciting SOTEMS related workshop series, delivered by Bone Seed Wisdom
Throughout time and across cultures, people have been employing altered states of consciousness (ASC) to commune with the spiritual world in order to gain knowledge, favour and an understanding of awareness.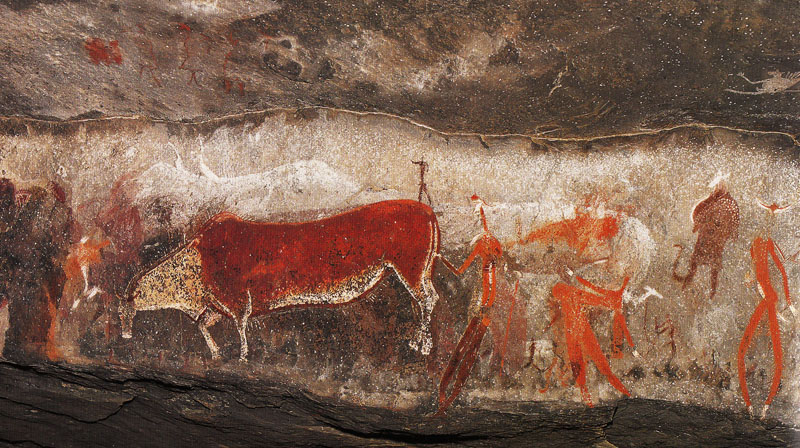 These altered states have been explored via a wide range of methods, including dancing, drumming, meditation or through the use of psychoactive substances. Even today, in a modern world, our drive for attaining altered states remains strong. Whether it is for escapism, recreation or further spiritual understanding, our methods for attaining altered states are as varied as our ancestors.
Unfortunately, in a society where objective, rational and reductionist thought are predominant, our understanding of how to enter into altered states and why we choose to, has become limited and constrained. This prevents us from realising what can be fully gained from the experience.
This series of workshops attempts to address these issues, by examining the practices and spirituality of traditional cultures that still rely heavily on attaining altered states of consciousness and comparing them to our own. Is there anything from their wisdom that we can learn and incorporate, in order to understand our consciousness in modern times better? By doing so, perhaps we can gain insights into other ways of dealing with the stresses and ordeals of a modern world.
Altered States of Consciousness Series Workshop Outline
The Altered States of Consciousness series is broken down into 3 x 4-day workshops, (Friday to Monday) followed by a journey over 5 Saturdays to different sites around Melbourne for the 4th workshop.
It is not necessary to attend all four workshops, however as each workshop in the series expands on ideas, concepts and work undertaken in the previous workshops, all previous workshop in the series must be completed in order to attend the following workshop in the series. Therefore, there is no requirement to commit to subsequent workshops, until the previous ones have been completed.
All workshop days will commence at 9:30am and complete around 4:30pm.
Dates for each of the workshops are as follows :
| | | | |
| --- | --- | --- | --- |
| # | ASC Workshop Description | Venue | 2018 Dates |
| 1. | Altered States : A Shamanic Perspective | Ceres - Brunswick East | Fri 6th July - Mon 9th July |
| 2. | Altered States : Tools for the Journey | Ceres - Brunswick East | Fri 24th Aug - Mon 27th Aug |
| 3. | Ancestors, Totemic Beings & Spirit Guides | Ceres - Brunswick East | Fri 28th Sept - Mon 1st Oct |
| 4. | Nature as Medicine & Medicinal Objects | Ceres & around Melbourne | 5 Saturdays over Nov/Dec |
Booking and registration essential.

In order to keep the workshops small and intimate, the maximum amount of attendees per workshops will be limited to 12-15 people. So please book in early to ensure a spot in the workshop if it speaks to you.

The course series workshops will cost $475 per workshop. There will also be an additional cost of $20 per Sweatlodge Ceremony which will be payable on the day of the ceremony. $375 will be required as a deposit and the $100 balance will be made payable on the first day of each workshop. Deposit must be paid 2 weeks before the workshop start date.

To register please download and complete the ASC registration form. To stay notified on upcoming further workshops, or any queries, please email guy@boneseedwisdom.com.au to discuss further details.
Course Facilitator
Guy is a Ceremonial Leader and initiated shaman in the Spirit of the Earth Medicine Society.
Guy is also a traditionally trained and initiated sangoma. A sangoma is a traditional healer of Southern Africa, effectively a shaman of the Zulu and related Nguni cultures.
Born and raised in South Africa, he is one of only a handful of westerners that have undergone the long and intense ordeal of thwasa (the formal traditional training and initiation process) in order to become initiated into the traditions of the Southern African traditional healers.
Now working from the Dandenong Ranges in Melbourne, Guy offers a very unique, but powerful and profound modality to deal with the stresses and ordeals that modern life exerts upon our souls journey through life.
Altered States of Consciousness Series Workshop Details
Details of the contents of each of the four workshop in the ASC series is as follows :
The first workshop focuses more on theory and a conceptual investigation that provides a solid foundation of understanding for various models of altered states of consciousness, traditional methods for inducing altered states and differences between contemporary and shamanic journeys. The workshop is broken up into 4 general sections and will be run over 4 consecutive days.

Notions of Ego, Self and Identity

One's identity of self is transformed considerably during altered states of consciousness, so this provides an opportunity for investigation of the transformations that might occur in an altered state. Psychological models are compared to conventional and shamanic notions of the self. Religion, mythology and spiritual beliefs or lack thereof are also investigated to determine how they affect ones sense of identity when undergoing an altered state of consciousness.

Induction Methods for Altered State of Consciousness

Various induction methods (triggers for an altered state of consciousness) are analysed and entheogens (psychoactive substances that induce spiritual experiences) across various traditional cultures are investigated. Here, we will separate fact from fiction, dispel romantic notions and attempt an objective and honest discussion of how and why hallucinogenics (such as peyote, mushrooms and ayahuasca, iboga etc.) are traditionally used. We will also discuss the value, complications and dangers of entheogen use within the framework of a modern contemporary society.

Navigation into an Altered State of Consciousness and the importance of the return.

Here we will explore views of the shamanic journey into an altered state of consciousness and compare it to contemporary practices and attempt to map out themes that might generally be encountered in an altered state journey. While much focus is usually on the experience of an altered state, we will also discuss the importance and difficulty of the return from an ASC, grounding and factors to consider when attempting to integrate the experience within an ordinary world.

Sweatlodge Ceremony (Optional)

A sweatlodge ceremony will be performed to experience a purification ceremony that induces an altered state of consciousness. This will assist to investigate and solidify the notions that have been discussed over the course of the workshop. If you have not experienced a sweatlodge ceremony previously, please read the linked page on sweatlodges at SOTEMS to ensure you are familiar with what to expect and how to prepare.

---

Whenever one enters an altered state of consciousness, it is best to have the landscape mapped out in order to know how to navigate and what to expect within the journey. This workshop aims to introduce the notions of what to expect and why. We will investigate what is required to navigate into these landscapes and return in a manner that promotes vitality and wholesome outcomes, while understanding what causes ego fragmentation and ongoing problematic separations from reality.

The Emotional Landscape

This section discusses how and why our emotional content, both conscious and unconscious affects our inner landscape and thus gets projected within the altered state of consciousness. We examine emotions such as fear and anxiety and investigate their impact on a spiritual landscape and how we might engage, in a more constructive manner, with these aspects when they arise.

Myth and Mythology

We will also examine the nature of myth and mythology as both a spiritual belief structure and a tool for navigation of spiritual landscapes. We will look at common motifs from mythologies across the world, such as creation stories, the axis mundi, apocalypse stories and death & resurrection (journeys into the underworld). Is mythology just ancient superstition or does it provide clues and maps on how to journey, engage and return from journeys into an altered states of consciousness?

A Map and Compass for the Journey

Here, we will investigate the Spirit of the Earth Medicine Society Dreaming Wheel as an example of a map and a compass that can be used to engage with the landscape of an altered state of consciousness. The Dreaming Wheel can be used as a map to represent physical and spiritual aspects of both the inner and outer worlds and also provides a compass with which to orientate ourselves in spiritual landscapes, especially hostile or overwhelming ones.

Sweatlodge Ceremony (Optional)

Building on our experience and learnings from the first and second module, another sweatlodge ceremony will be offered to experience a purification ceremony that induces an altered state of consciousness. This will further assist in solidifying the notions that have been discussed over the course of the workshop.

---

This workshop investigates the nature of those that can inhabit an altered state or spirit world and how to interact with them. A common factor across cultures is the adoption of very strict and precise protocols in engaging with the spirit world, and this workshop aims to address why this is the case. How do we, as contemporary Australians engage with these resources, when many of us don't have a strong cultural background which defines our spiritual behaviour nor provides the necessary guidelines of engagement ?

Ancestors as a Bloodline Spiritual Resource

Across a diverse range of cultures and across time, people have honoured their ancestors in the belief that they have a continued existence passed death. Many cultures believe that their ancestors continue to have a strong influence over the day to day lives of their descendants and can act as a intermediary to the spirit world, if the proper respect and protocols are undertaken. This includes offering of prayers, food & drinks (libation), sacrifice, songs or honouring them through a specific cultural or ancestral context. We investigate these notions to see whether this is merely antiquated superstition or whether we can gain resources for our own lives through the practice of honouring the deceased, whose bloodline we share. We also ask the questions whether we inherit more than just our physical makeup from those that came before us ?

Totemic Beings & Spirit Guides

In non-diasporic shamanic traditions, the land upon which we reside and interact with in our daily lives, very strongly determines the nature of the spiritual world that we engage with. As we reside on a land which is not necessarily that of our ancestors, how do we engage with totemic beings of this land as contemporary Australians ? Is there a way for us to develop a uniquely Australian spirituality that can speak to modern Australia about our issues and lives that doesn't encroach on, nor appropriate the aboriginal culture of this land ?

Sweatlodge Ceremony

Building on our experience and learnings from the previous modules, another sweatlodge ceremony will be offered to experience a purification ceremony that induces an altered state of consciousness. This sweatlodge will be specifically themed on honouring and engaging with our ancestors and some specific totemic beings of this land.

---

This workshop will be very experiential and we will visit various parts of Melbourne that look very ordinary at first, however using a different lens of perspective, we will see how we can engage with the spirits of these areas. We will learn how to use these spaces for solace and further developing resources for our daily lives. We will also build sacred & personal medicinal objects that can be used as a powerful source of healing, medicine and anchoring during altered state journeying.

This workshop will be held over 5 Saturdays. The timing of this workshop will be based on the collective input of all participants that have completed the first three workshops and wish to continue with the fourth.
While these workshop will very much be focused around altered states of consciousness and a certain amount of subject matter will focus on the use of entheogens in traditional cultures, please note there will be no illicit use of any psychoactive substances in these workshops whatsoever. The focus of these workshops is to understand altered states of consciousness in their entirety. If your aim is to find out about or promote any illicit activities within an Australian context, then this series of workshops is probably not for you. Likewise, anyone suspected of being under the influence or subsiding from effects of illicit substances will be asked to leave the workshop without reimbursement.